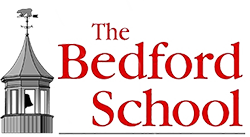 Squirrel Hollow Summer Camp
Squirrel Hollow Camp, a remedial summer program of The Bedford School, serves children with academic needs due to learning differences or any students who need summer skills practice. The program, which has been held each summer since 1981, is for students of ages 6 to 14. Between 40 and 50 students attend the day camp, which is held on the beautiful 46-acre campus of The Bedford School in Fairburn, GA. Campers participate in an individualized academic program as well as recreational activities.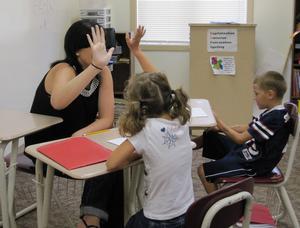 Students receive academic instruction in the areas of reading, reading comprehension, writing skills, and math through a variety of structured, multi-sensory techniques and materials. Classes, which are grouped by age and skill level, do not require the students to keep up with materials or do outside work; therefore, campers work on improving their academic skills in a stress-free environment. Recreational activities include swimming, team games, Challenge Course elements and a variety of other games and activities.
The Squirrel Hollow staff consists of faculty members of The Bedford School as well as carefully selected college tutors. Students can often make significant academic gains by learning in this small-group, highly structured setting.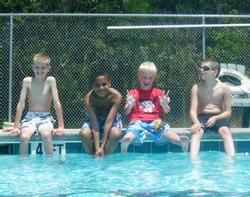 Squirrel Hollow 2016
Dates:
There are two sessions. A student may register for Session 1, Session 2, or both sessions.
There is a discount if a student registers for both sessions.
Session 1: June 13 - June 24
Session 2: June 27 - July 8
THE REGISTRATION DEADLINE IS MAY 2 – Enrollment after May 2 is based on space available

Tuition:
| | | | |
| --- | --- | --- | --- |
| Session 1 by April 15 | $1,200 | Session 1 after April 15 | $1,300 |
| Session 2 by April 15 | $1,200 | Session 2 after April 15 | $1,300 |
| BOTH Sessions by April 15 | $2,300 | BOTH Sessions after April 15 | $2,500 |
(A deposit of $500 is due with your application.)
Full payment is due no later than Monday, June 6, 2016.

Application forms: