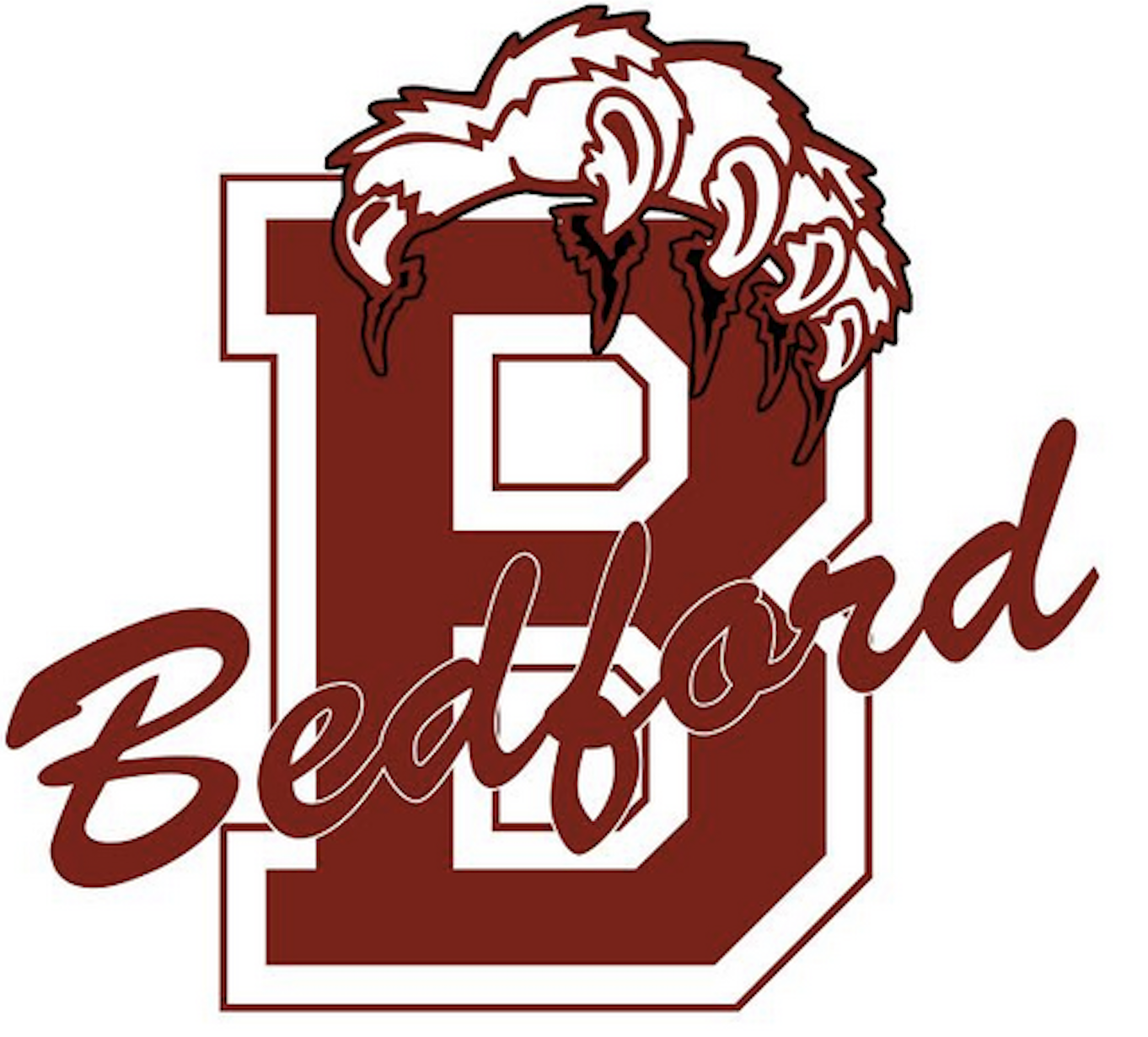 With the tremendous effort and teamwork by our staff, parents, students, Board of Directors, and COVID Advisory Team, The Bedford School has been able to successfully respond to each phase of the the COVID-19 pandemic since spring of 2020 and continue to provide structured learning to our students. We are proud that we have been able to provide a safe environment where students can continue to learn in person.
2022-2023 COVID PLAN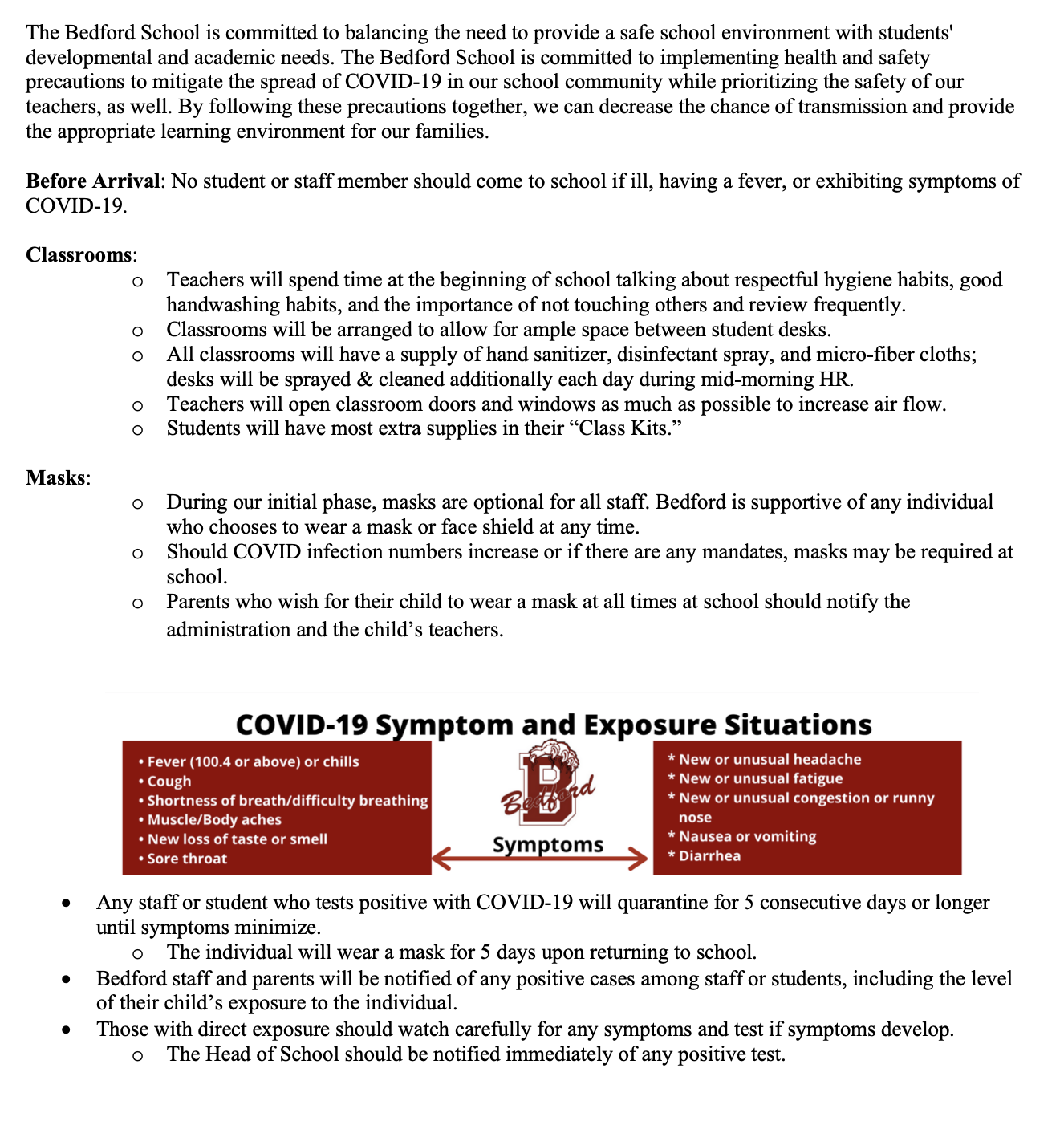 Spring 2020 Shutdown
During the shutdown in the spring of 2020, our digital remote learning plan provided not only live online classes via Google Meet, but also a structured schedule to offer a sense of normalcy and consistency in the extraordinary times. Students met daily with their teachers and fellow students to continue in their regular curriculum. They met half of their scheduled classes each day, alternating between an A-Day and B-Day schedule. Teachers held a tutorial meeting every other day so students could ask questions or get additional help.
2020-2021 School Year
Our Administration worked throughout the 2020 summer to develop our Bedford Reopening Plan along with our Bedford COVID-19 Advisory Team which included staff members, Board members, and medical professionals including an epidemiologist from the CDC and a FEMA consultant. We also consulted often with the Georgia Independent School Association, Southern Association of Independent Schools, and our local Departments of Health.
Keeping the safety of students and staff as our number one priority, TBS developed a 4-phase operational plan. We reopened in August 2020 in Phase 2 where students returned to campus with many safety measures in place which included spaced seating in classes with no more than 10 students per class, daily temperature checks, staggered pick-up, and small communities to distance students throughout the day. A small number of students continued to attend virtually via GoogleMeet during the fall semester. Throughout the year, we continued to review the latest guidelines and recommendations and made adjustments as needed to our plans. We were extremely blessed during the entire school year. While a very small number of students and staff members developed COVID, they all contracted it off campus and there was no spread of the virus at school. While many aspects of the school year were very different, we were safely and successfully able to continue many important activities of the school including sports teams, a fall Trunk or Treat, our annual Bedford Dasher 5K, a virtual auction, spring field trips, and our spring play.
Click HERE to see the 2020 Bedford Reopening Plan.
Click the video below to see some of the procedures used during the 20-21 school year.