Employment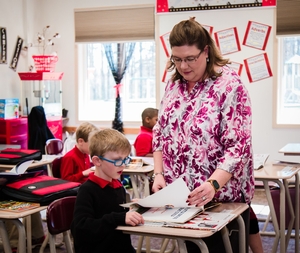 Applicants for full or part-time teaching positions should

Applicants for substitute teacher positions should contact the Head of School at jjames@thebedfordschool.org
The Bedford School maintains a non-discriminatory policy concerning admissions, employment, use of facilities, and scholarships on the basis of sex, race, color, religion, or national origin.
---
Current job openings:
Administrative Assistant
We are seeking a full-time administrative assistant with excellent interpersonal and computer skills. Duties will include answering phone calls, assisting the Head & Associate Head of School, and helping staff, parents, and students. The employee must be organized and able to problem solve in a variety of areas.