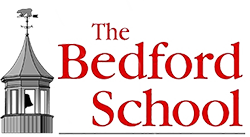 Admissions Process
The admission process of The Bedford School is to help the school select students who can benefit from the services we can provide and to assist parents in selecting the appropriate educational environment for their children.
The admission procedure is as follows:
1. Parents or guardians contact the Director to schedule an appointment to discuss the appropriateness of the school for the child.
2. Parents and school officials complete and submit the following:
the application

1 teacher recommendation form for students entering grades 1-6
-OR-
2 teacher recommendation forms for students entering grades 7-9
the administrator or counselor recommendation form

copies of current psychological testing (within 3 years)

the $100 application fee
3. The Director schedules an interview with the child to conduct a formal and informal evaluation of skills.
4. If the child is accepted, the Administration determines the appropriate class placement and notifies the parents as to availability of space.
5. If space is available, a $1,500 deposit is required to hold that space.
The Bedford School maintains a non-discriminatory policy concerning admissions, employment, use of facilities, and scholarships on the basis of sex, race, color, religion, or national origin.