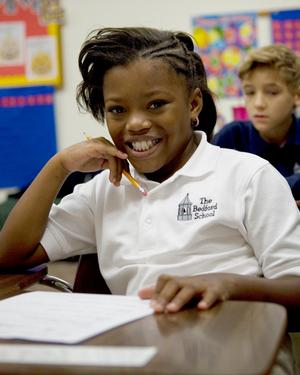 Tuition
Tuition for the 2023-2024 school year is
1st - 5th Grade: $21,700
6th - 9th Grade: $22,100

The $500 nonrefundable deposit is included in the tuition.
Tuition will be billed in June 2023. You may choose to pay in full by August 8, 2023, pay 2 semi-annual payments in August and January, or go on the 12-month payment plan. The remaining balance will be financed at 7% interest and will be due in monthly installments.
Other Fees for 2023-2024:
Application fee: $125 (for new students only)
Books/Supplies/Technology: (includes all books, notebooks, dividers, assignment books, pencil pouch, Chromebook and case, PE uniform & yearbook). This is billed in September.
Lower School (Grades 1-5): $355
Middle School (Grades 7-9): $390

Uniforms: The approximate cost of 3 shirts and 3 pairs of pants from Lands' End is $170.
*Used uniforms are available at the school for $5 per item.

Lunches: The purchase of the school lunch is optional. The cost will be $6.00 per day and will be billed monthly.

After-School Care/Homework Study Help*: 3:00pm - 4:30pm ($15.00 per day) + additional $3.00 per each half hour until 6:00pm.
*After-School Care is available on a regular or "drop-in" basis & is billed monthly.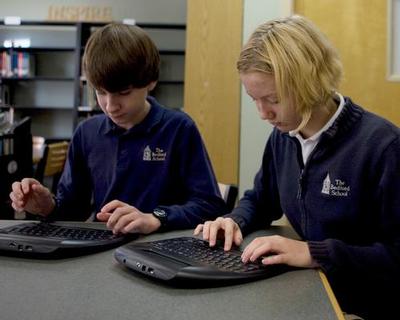 You may be able to find a low-interest educational loan at one of the following:
SallieMae
(877)279-7172
www.salliemae.com/k12
Your Tuition Solution
(800)920-9777
www.yourtuitionsolution.com