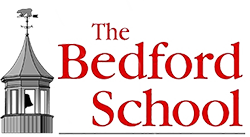 Bedford Dasher
The Bedford School would like to thank the following sponsors of the 2013 Bedford Dasher:
Rotary Club of Peachtree City
Eye Level Learning Center

Harry Snapperman, MD

Shakerag Piedmont Physicians

Family Medicine Specialists, P.C.
Paradise Found Farm
Cirrus Aerospace
Smoothie King of Tyrone
Tallman Pools
ENT of Georgia
Sherrod & Bernard, PC
Green Valley Drugs
Griffith Financial
Little Peaches Pediatric Dentistry
---
Online registration is now closed. Race day registration opens at 7:30 am on Saturday, December 14th in the gym.

RACE DETAILS: On Dasher, On Dancer, On Prancer...to the 5th annual Bedford Dasher 5K Run/Walk
on Saturday, Dec. 14. Race starts/ends at The Bedford School, 5665 Milam Road, Fairburn, GA. Participants
will receive a Christmas-themed 100% cotton long sleeved t-shirt. Walkers are welcome. 200m Elf Run for children, who will receive ribbons, t-shirts, and a digital picture with Santa Claus with their registration. There will be craft vendors and a bake sale. Race packets can be picked up on Dec 13 from 3-6 pm, or on race day beginning at 7:30 am. *Rain or Shine - No Refunds*
5K Run/Walk starts 9:00 am; Packet pickup/Race Day Registration beginning at 7:30 am. 200m Elf Run starts 8:45 am on the school grounds (suggested ages 8 & under)
If you can't run/walk, why not register as a Phantom Runner - $20 includes t-shirt
AGE GROUPS/AWARDS: Overall M & F 1st, 2nd, 3rd; Masters M & F 1st, 2nd, 3rd; M & F 1st, 2nd & 3rd place in the following age groups: 8 & under; 9-10; 11-12; 13-14; 15-19; 20-24; 25-29; 30-34; 35-39; 40-44; 45-49; 50-54; 55-59; 60-64; 65-69; 70+; Oldest and youngest participant

INFO: For race or sponsor information contact: Kim Burgess 770-774-8001 email: kburgess@thebedfordschool.org
Waiver: I know that running a road race is a potentially hazardous activity. I am in proper physical condition to compete inthis run/walk and assume all risks assoiated with my participation including, but not limited to, falls, contact with other participants, and the effects of the weather including high heat and/or humidity, traffic, and the conditions of the road, all such risks being known and appreciated by me. I will not wear headsets or any device that restricts my hearing or other perception. In consider- ation of this entry, for myself and anyone entitled to act on my behalf, I waive and release all race officials, volunteers,sponsors, and any others associated with this event. Furthermore, I hereby grant the agents of this event permission to use photos or any other record of me in this event.